Camping Sites in County Cork
Discover the magic of County Cork where you can dine out on exquisite cuisine, release your adrenaline along its glorious coastline or soak up the rugged beauty of its awe-inspiring landscapes. Read More
Search More Camping Sites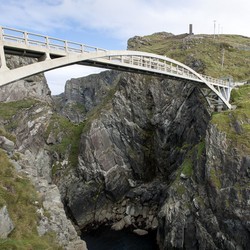 Discover the magic of County Cork where you can dine out on exquisite cuisine, release your adrenaline along its glorious coastline or soak up the rugged beauty of its awe-inspiring landscapes
Located on the South West Coast of Ireland, Cork is the largest of all Irish counties and to many the most varied. Steeped in over 4,000 years of history, Cork today offers its visitors a rich and distinctive cultural heritage.
Cork is a region full of colour and contrasts, which includes some of Ireland's most attractive and vivid landscapes.
From the bustling, friendly streets of Cork City, to the rugged beauty of West Cork, the tranquillity and enchantment of North Cork and the holiday atmosphere of East Cork, the county is a land of diversity waiting to be discovered and enjoyed.
Come and live the experience, County Cork offers a full range of holiday options for all interests, with numerous places to visit, many sporting and leisure activities to play or watch and a host of festivals and events to savour and remember forever.
Travelling to Cork
By Boat
Cork Ringaskiddy Ferry Port is located just 19km from Cork City. Brittany Ferries operate a weekly sailing.
By Plane
Cork Airport is 8 kilometres from Cork City Centre and is located on the N27
By Train
Kent Station is located on the Glanmire Road, only 10 minutes from Cork City centre and 8 minutes from The Bus Station
By Bus
Cork's Bus Station is located in Parnell Place on the banks of the River Lee between St Patricks Bridge and Brian Boru Bridge
Whats to See and Do in Cork