Camping Sites in County Armagh
In the historic county of Armagh in Northern Ireland lie some of Ireland's most fascinating sights. The ancient capital of Ulster, Armagh is also known as the City of St Patrick, and was the birthplace of Brian Boru as well as being the ecclesiastical capital of Ireland. Read More
Markethill Road (Moodage Road), Tandragee
Search More Camping Sites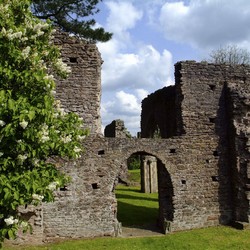 Explore Ireland's oldest city in the heart of Northern Ireland's Orchard County
In the historic county of Armagh in Northern Ireland lie some of Ireland's most fascinating sights. The ancient capital of Ulster, Armagh is also known as the City of St Patrick, and was the birthplace of Brian Boru as well as being the ecclesiastical capital of Ireland.
Modern Armagh now offers the visitor a whole host of attractions from historical sites to lively pubs. Step beyond the city and you'll enter into Orchard County – a fantastic area filled with acres and acres of apple trees, which blossom a spectacular shade of pink.
County Armagh is also packed with National Trust properties, kids' attractions, museums, country parks and cultural events.
Travelling to Armagh
By Plane
The nearest airports are Belfast International Airport and Belfast City Airport, which offer many routes to Britain, continental Europe, and the US, between them.
By Boat
The nearest ports are Larne and Belfast.
By Bus
Ulsterbus provide daily services to Armagh city and the county towns from Belfast and surrounding counties
By Train
N.I. Railways serve Lurgan and Portadown from BelfastÂ's Great Victoria Street station. Portadown is also on the main line from Belfast to Dublin.
Whats to See and Do in Armagh