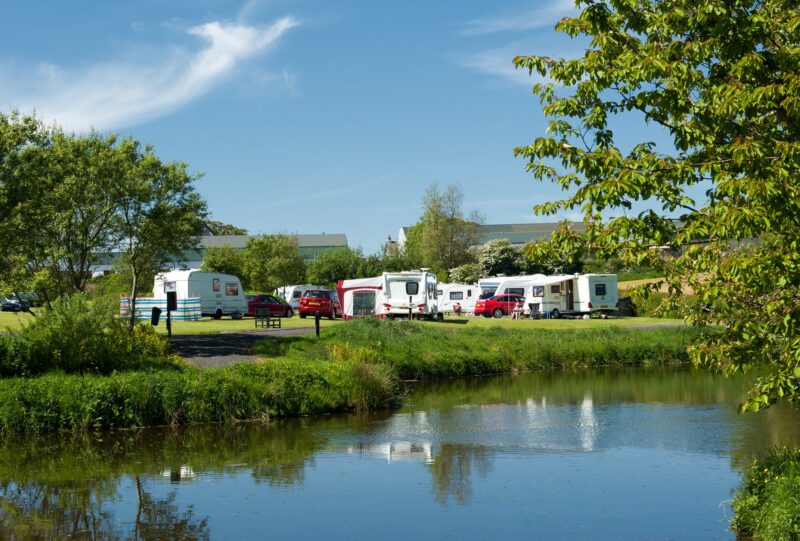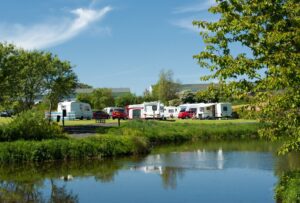 You have the tent, caravan or motorhome cleaned out now all we need is to get going.  Like all holidays, the planning and organising can be fun but can also be very stressful.  Making sure you have everything packed, checking that you have all the essentials, what to bring and what not to bring, storing everything, finding the right pitch, the list is endless.
However, we have drawn up a list of hacks and ideas that should help you to make the planning and the holiday stress free.  Like everything a bit of planning and organising is vital. Before we get going for this holiday season let's get everything sorted and ready for the off.
You need everything need to fit in and you don't want to be weigh down with too much equipment or things that are heavy.  Remember that everything you put inside the caravan/motorhome counts towards its payload – that is, the weight of every item loaded into it – and its overall weight.
Be prepared
Have a set of all essentials items packed in boxes and stored away ready for your trip.  Nothing beats a last minute trip away so if you have the basics already packed you then only need to pack food and clothes each time – Kitchen utensils and equipment, cleaning supplies, bedding, towels, a first aid kit, games, and camping furniture/equipment. Put together your own camping essentials box and include things like duck tape, a multi-tool, first aid kit, torch, matches and so on.
Do up your own checklist
It's a great idea to create your own checklist.  We have created our own checklist.  This is handy to tick things off when you have them packed.  You can check before you set off each time and then if you are missing something or you ran out on the last trip you can then pack it before you leave.
| | |
| --- | --- |
| Camping Equipment | Furniture |
| Tent / Caravan / Motorhome | Chairs (both adults & kids) |
| Carpet | Power lead + 16amp plug |
| Footprint | Extra extension lead (suitable for outdoor use) |
| Mallet / Hammer | Camping Table |
| Pegs (good proper pegs & spares!) | Kitchen cooker stand |
| Air pump + spare pump | Storage units for food & clothes |
| Tent extension + groundsheet | Picnic rug |
| Gazebo + sidewalls | Table & bench set |
| Windbreaker | |
| Cooker + Gas bottle + regulator + hose | Personal items |
| Camping Lights (batteries if required) | Clothes |
| Lamp / Torch | Swimming clothes including wetsuits |
| Ice box + Ice Packs | Wet gear & willies |
| Plug in cool box / fridge | Fit flops ( for showers and beach) |
| Water container | Hats (sun hats and warm hats) |
| Airbed / Camp bed / Sims / Travel cot | Towels (micro towels will save space) |
| Heater (gas or low watt electric) | Wash bags (1 for each person) |
| Portable toilet / chemicals / TOILET ROLLS | Bug spray & repellent |
| Kettle | Pyjamas & warm socks |
| BBQ | Small travel mirror |
| Repair kits | Pop up bins (can be used for storage) |
| Small / folding bin | Vacuum space saver bags |
| | Hot water bottles (vital) |
| Items from home | First aid kit / medication |
| Blankets (for outside in evening) | |
| Pillows | For the kids |
| Pots | Board games |
| Frying pan | Deck of cards |
| Bowls, plates, cups | Bubbles |
| Glasses, wine glasses | Favourite toys |
| Cutlery & sharp knife | Glow sticks |
| Chopping board | Skewers / Marshmallows / biscuits (SMORES) |
Space saving ideas
Sticky hooks are cheap, and if they break off you can just buy another and stick it on. They can be used to hang a multitude of things and saves you having to root around in drawers or bags to find things. They are also very handy to hang wet towels or swimwear for drying.
Cloth laundry bag can be folded up and put away when you are not using it
Collapsible can be a real help. You can get everything from washing up bowls to storage baskets and cups that fold flat.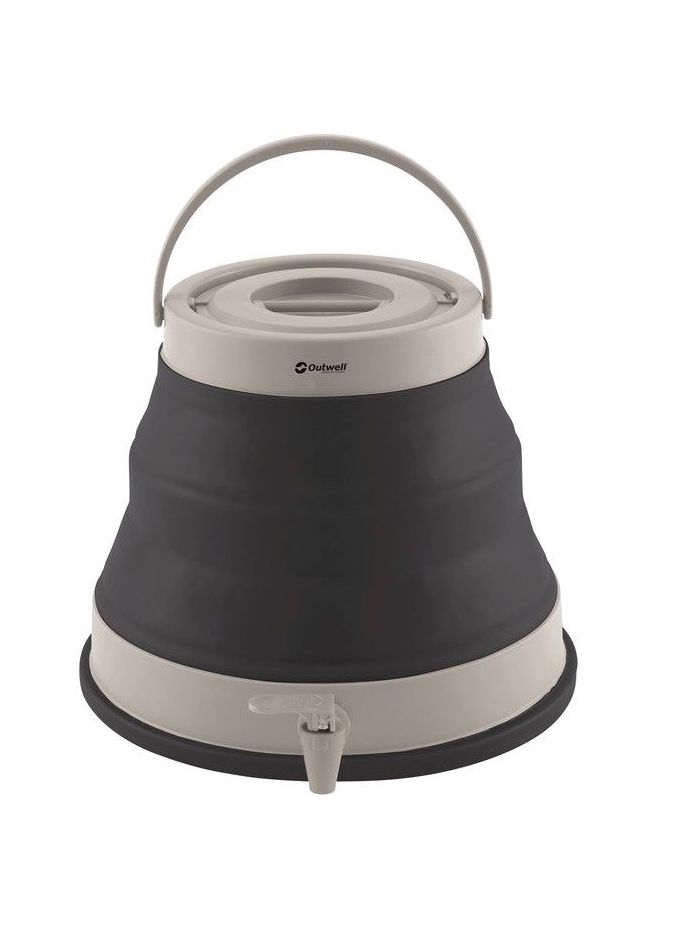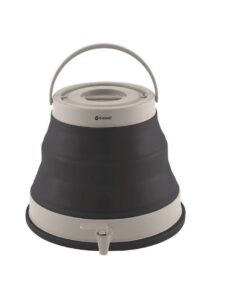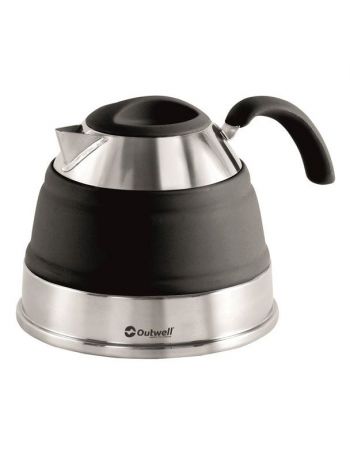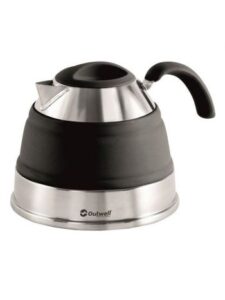 Herbs and spices can be stored in either tic tac containers or tablet boxes.
Miniature condiment sachets like salt, pepper, sugar, tomato ketchup and vinegar are easy to store and remain fresh for some time.
Linen and towels should be rolled before storing in cupboards as this takes up less space and is easier to grab the roll out without pulling out a whole stack
Extra storage space can be hidden away in caravans or motorhomes. Take a good look at your unit and any spare space can be fitted with a rail or small storage boxes which fit in to the available space.
Small rotary clothes hangers are a great idea for hanging socks, undies and other small bits.  They create more hanging space without actually taking up any extra room on your
clothesline.
.Hanging shoe rack can be used storing all kinds of things, such as cloths, tea towels, barbecue tools, toiletries and can be easily carried around.
Vacuum bags for storing clothes are really handy. You could have a bag for each person and when you have them packed vacuum all the air out.  You'll be amazed how small each bag will be then.
Mini-First Aid Kit is really important when you are out and about. Use an empty tablet box to store a tweezers, plasters, Paracetemol, antiseptic wipe.  With the top well secured the kit will be clean and dry and is easy to carry when you are out and about.
You have the basics ready and stowed away in the caravan or the boot of the car and now you are on the way.  Its all well and good having everything tidied away or securely stowed away in cupboards, drawers or storage bags but what about making things easy for when you arrive at your destination.
Tips on keeping things clean & tidy in your caravan or motorhome
Yes, we know that it's probably impossible to keep things clean when you are camping but hopefully these few tips will help to make things easier.
Floor mats before you step into the caravan/motorhome or tent stops so much dirt, dust and sand from getting inside. You can get washable mats which can be thrown in the washing machine to clean and dry out quickly.
Hang a damp, reusable cloth for each of you at the entrance. You can use it to wash your hands or rub sand off your feet before you enter.
Make sure you pack babywipes and hand sanitiser. They're camping necessities and you can never have too many.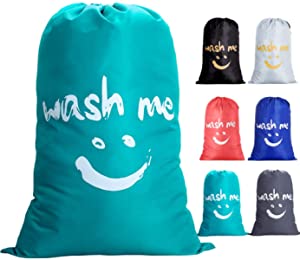 Have a dirty clothes bag that can go from holiday to home or laundry room. There is nothing worse than dirty or wet clothes being mixed with clean clothes!
Leave a box at the entrance where you can put dirty shoes and wet clothes.
Do you know the small plastic shower caps which you get in hotel rooms? Well, these are ideal to put shoes into, particularly dirty or sandy shoes.
How annoying is it when you've the shower door keeps sliding open or a cupboard door keeps banging!  Just attach heavy duty magnets to the door and the door frame and this should keep it in place.
Always clean out your caravan or motorhome as soon as you get home. There is nothing worse than deciding to take a last minute trip only to realise that all the stuff from the last trip is still in the unit.
For tent people, always make sure your tent is completely dry when you pack it away. Mildew can damage it and will make it smell. If you can't get it dry before you leave, remember to unpack it again at home and dry it out. Poles and pegs should also be dried as they can get rusty.
When out and about near water attach your keys to a cork. Then if you drop them in water they will rise to the top.
Practise makes perfect – do a trial run in their garden before you go.  It's not as embarrassing to make mistakes in your garden as in front of other well seasoned campers!
Packing your car/caravan/motorhome – make sure the things you will need first when you arrive on site are easily accessible.  It's stressful enough trying to set everything up without having to empty the contents onto the grass to find something at the back, particularly if it's raining.
Help is on-hand – If you are onsite and you have a problem with your caravan or motorhome ask the advice of the campsite owner.  They have a wealth of experience and often have the materials available to help you make temporary repairs.  Also, your fellow campers will also be more than willing to lend a helping hand!
I hope these ideas and tips will help you to have a great trip.  Go to our Part 2 blog for more information and handy tips.  One final and very important tip is to book ahead.  With Camping Ireland's new website you will find information of over 100 quality approved caravan & camping parks throughout the Island of Ireland.  From Donegal to Cork, from Antrim to Waterford and Galway to Dublin there are great places to pitch up for a few days.
Camping Ireland has so much information to help you plan your caravan & camping trip away.  The new website is very user-friendly and has a number of great features which makes it very easy to navigate.  One of the new features is that you can now add filters to your selection.  This will allow you to get information on parks that are specific to your needs.
You can now filter for sites as follows:
Camping type – camping, glamping, mobile home hire, etc.
Holiday type – beach holiday, countryside, family-friendly, dog friendly, etc.
Facilities – beach nearby, playground, games room, shop, etc.
County
Also, many sites are now offering online booking which will help you secure your pitch at the click of a button