July has been a very busy month for festivals and events throughout Ireland. With August fast approaching we?d like to give you a taste of some great festivals and events that you can enjoy while you are holidaying. So whether you have already your pitch book or you want ideas on places to go you won?t be spoilt for choice with festivals for all the family to enjoy with plenty of music, children's entertainment, animals and Roses.
The August Bank Holiday weekend will be very busy around the country. Many people have their pitch booked in one of the many top-quality Caravan & Camping sites throughout the country. If you are one of those lucky people here is a taste of festivals taking place this weekend.
Planning a few days away in Kerry?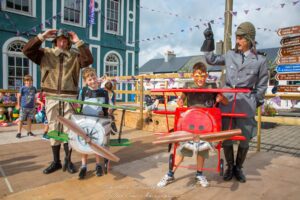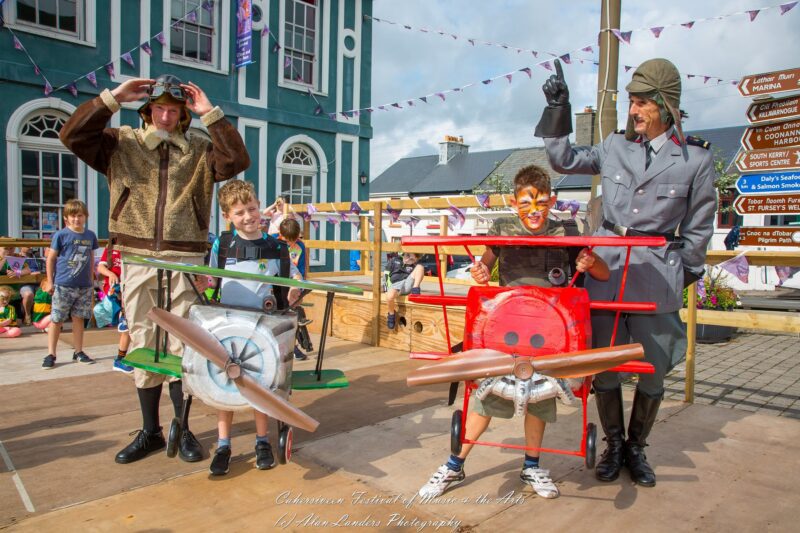 Cahersiveen Festival of the Music and Arts take place over the Bank Holiday weekend. There will be activities and music for everybody – Music lovers, buskers, walkers, hikers, children's fun, fishing, football and much more. Children's entertainment includes the following: Teddy Bear's Picnic, storytelling, Junior Busking, Kids Fun and Kids Olympics, Face Painting, Animal Roadshow, football and soccer tournaments and junior walks. There also will be fishing competitions, a 5km run and a major fireworks display on Friday night
Heading to the sunny South East?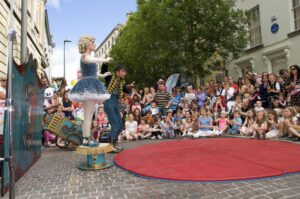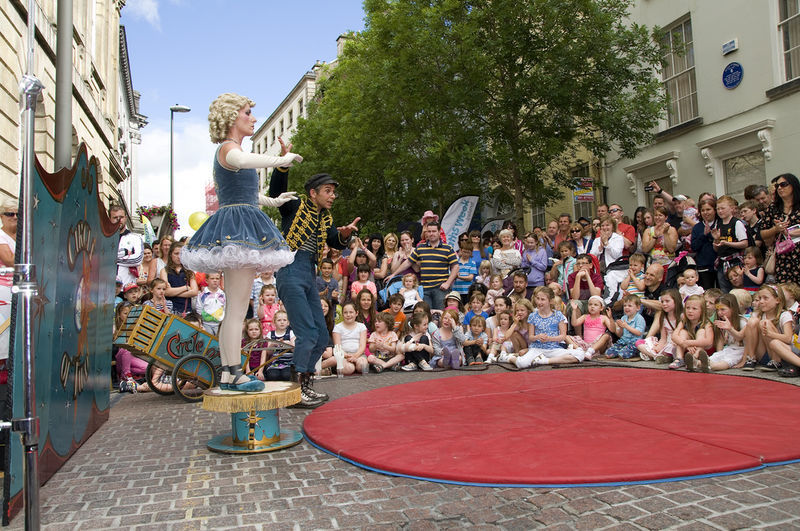 In Waterford City, Spraoi Festival is Ireland's premiere street arts events. It is family-friendly, offering hundreds of free music and street performance gigs on the August Bank Holiday Weekend. Spraoi climaxes with a giant costumed parade through the city at night. Music, song, dance, contemporary circus and spectacle will make this the best Spraoi Festival ever. The festival parade is a MUST SEE event. Hundreds of costumed performers and spectacular floats weave through city streets at night followed by a fiery fireworks finale on the River Suir.
Birr Vintage Week & Arts Festival takes place from 29th July to 7th August and will turn back time in the beautiful Georgian heritage town and revel in its contemporary culture with a dynamic range of vintage and modern events for all ages during the festival week. The programme includes the fantastic opening parade with its display of vintage, equestrian and community entries; artisan and craft market, the Ormand Flying Club?s Annual Fly-In and display, the Olde Time Traditional Fair, busking competition, free children?s events, antiques and fine art fair, a donkey derby, live music, sporting and literary events, nightly pub entertainment and a spectacular fireworks display which will illuminate the skies above the town
If music is your thing there are a number of great festivals and events taking place over the Bank Holiday weekend.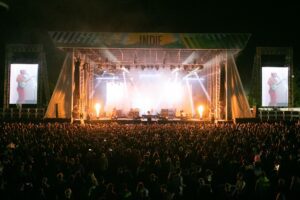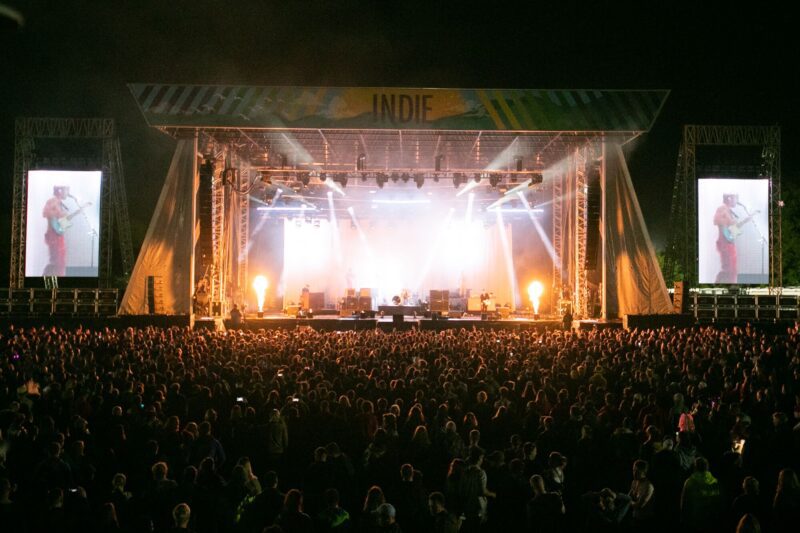 In Cork at the foot of the Galtee Mountains touching on Tipperary and Limerick Indiependence Festival takes place in Mitchelstown. This music and arts festival is small by festival standards with a limit of just 5000 tickets, which makes for a fun and friendly atmosphere. The range of music is diverse and with 5 covered stages of various sizes there?s always at least one act on that you?ll enjoy. As well as the live music, popular areas include the Silent Disco, Comedy Tent, Spoken Word area and the ever lively Beer Hall.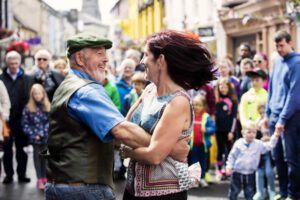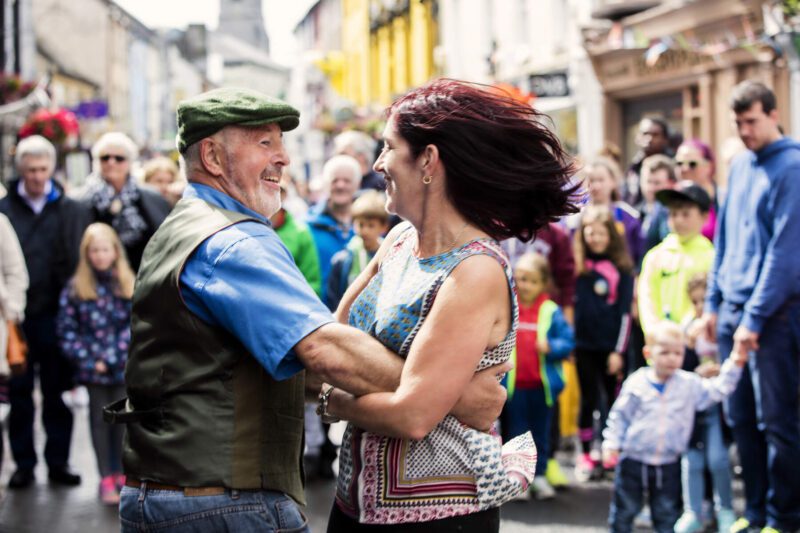 Ireland is home to many traditional music events particularly the Fleadh Cheoil. Fleadh Cheoil na hÉireann is THE premier cultural event in Ireland and the world?s largest annual celebration of Traditional Irish music, language, song and dance and takes place in Mullingar from 31 July to 08 August. It has been named ?The Homecoming?, celebrating the Fleadhs return to Mullingar after the founding of Comhaltas there in 1951!! Festival programming includes music and concerts in a variety of outdoor and indoor locations, including 2 gig rigs with national and internationally renowned traditional music artists, Competitions with 200 + competitions in music, singing, dancing, comhrá Gaeilge & storytelling, Scoil Éigse ? an international Summer School, with over 60 master performers tutoring over 700 students, Seachtain na Gaeilge ? week-long immersive events in the Irish language.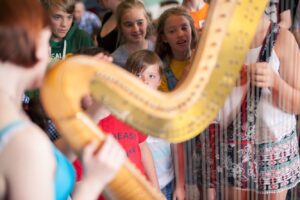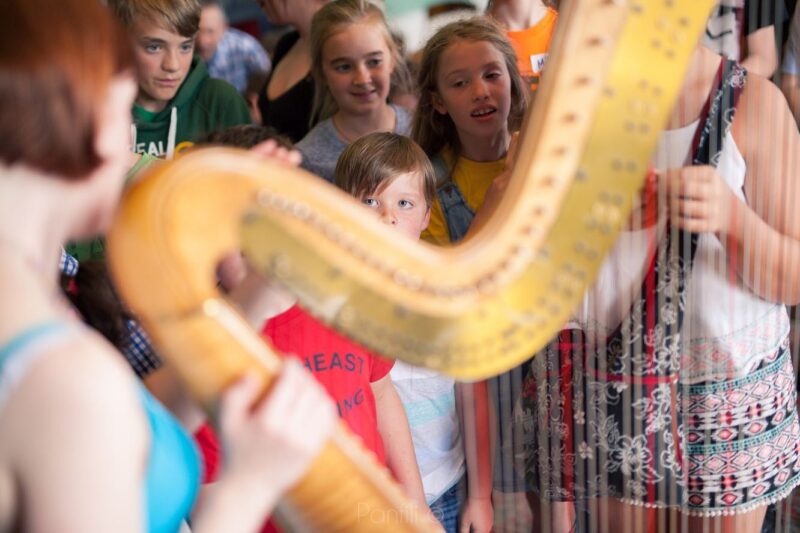 Boyne Music Festival will take place between 29 – 31 July in the idyllic setting of Townley Hall and St Peter?s Church of Ireland, Drogheda. This year marks the festival?s 9th year, with the programme featuring a selection of chamber music, talks, children?s events and more.
Many of you have organized family holidays during August. Throughout the month there are a number of top international festivals and events taking place as well as smaller lesser known but very entertaining festivals throughout the country. Many of these great festivals and events are easily accessible from some great caravan & camping sites. Check out details on over 100 top-quality approved sites throughout Ireland on our website www.campingireland.ie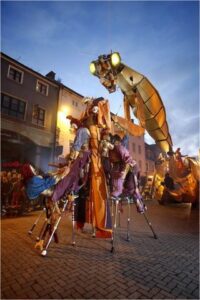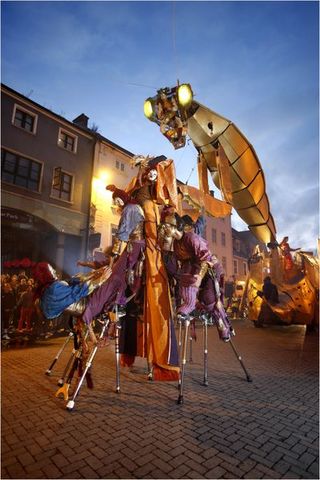 Kilkenny Arts Festival 4th ? 14th August – This year?s programme sees the return of the Festival?s core classical music programme featuring the Irish Chamber Orchestra and Chamber Choir Ireland. Opera plays a central role in this year?s Festival with Opera Collective Ireland and Kilkenny Arts Festival presenting Semele featuring Akadamie für Alte Musik Berlin, along with the return of Irish National Opera for the world?s first VR community opera.
Horse Racing in Dingle takes place from 5th to 7th August. This is no ordinary horse racing. The field at Ballintaggart changes into an enormous racetrack filled with horses, jockeys and horse racing enthusiasts from all over Ireland and the rest of the world. The races in Dingle are the biggest of all Horse & Pony races in Ireland. There will be entertainment for all the family to enjoy.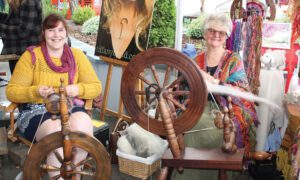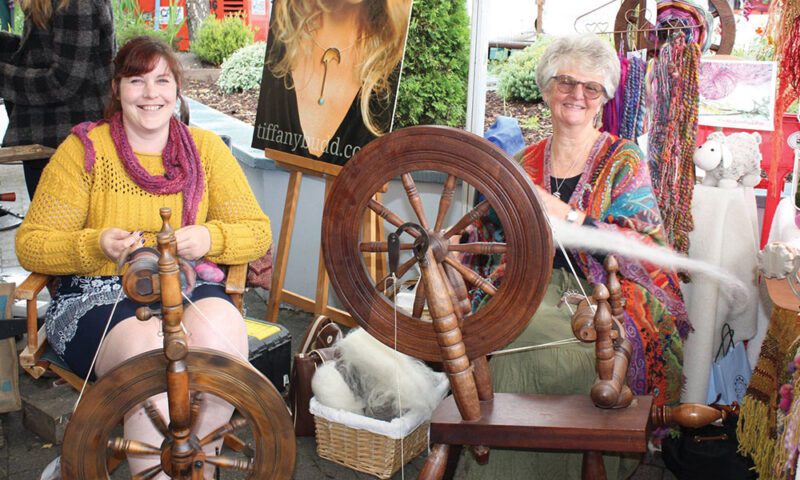 Tubbercurry Old Fair Day Festival, Sligo returns to celebrate its 35th year, running from Saturday 06 August to the highlight of the festival, the Old Fair Day on Wednesday 10 August. A fun, family friendly, festival for young and old to enjoy this August. The five day festival carries on the tradition of the fair day of years past. The showcase event takes place on Wednesday, 10th August; the Old Fair Day. It is a treasure trove of activities from demonstrations in their heritage and craft village, showcasing traditions from bygone days of the fair; artisan stalls, vintage displays, animals and live music.
Feakle Traditional Music Festival, Clare takes place from 4th to 8th August. The festival will bring some of the very best musicians together for a feast of performances relished by all lovers of traditional music. There are workshops for singers and players of all pretty much all instruments and at all levels. There is storytelling, dancing, poetry, a ceilí mór on Sunday night and guided tours of local areas ? there will even be dancing at the crossroads!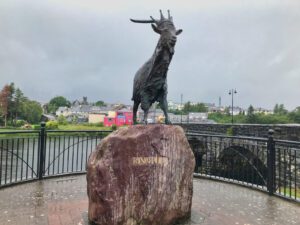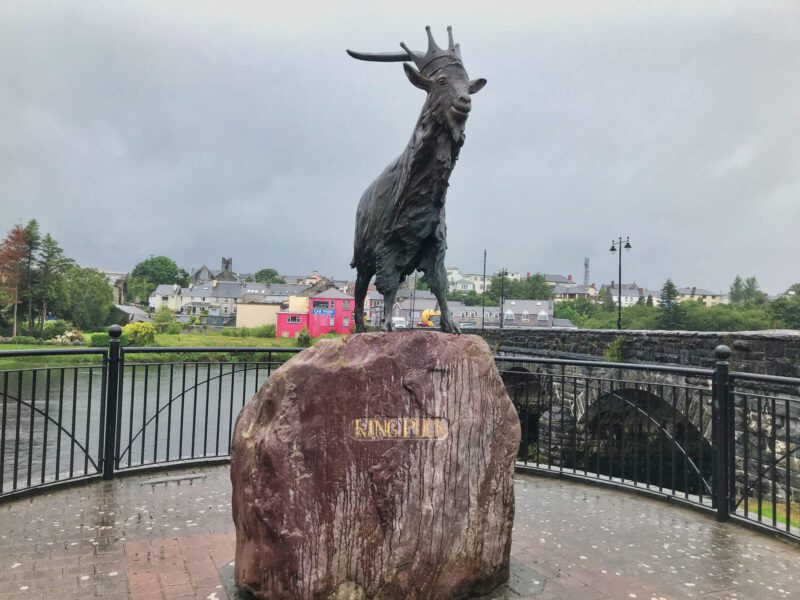 Puck Fair, Killorglin, Co. Kerry 10th ? 12th August is one of Ireland?s oldest and longest celebrated, and is held the same dates every year. With 12 hours of free family street entertainment daily it promises to be a great event for all the family to enjoy. Every year a goat-catcher goes up into the mountains to catch a wild goat. The goat is brought back to the town and the Queen of Puck, traditionally a young schoolgirl from one of the local primary schools crowns him King Puck. This signifies that the festivities may begin! On the 3rd day ? minus his crown ? he is brought down to be led back to his mountain home. Please be assured the welfare of the goat is of utmost importance to all involved in organising Puck Fair.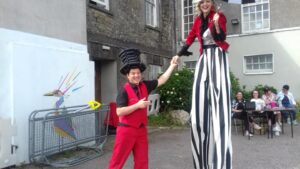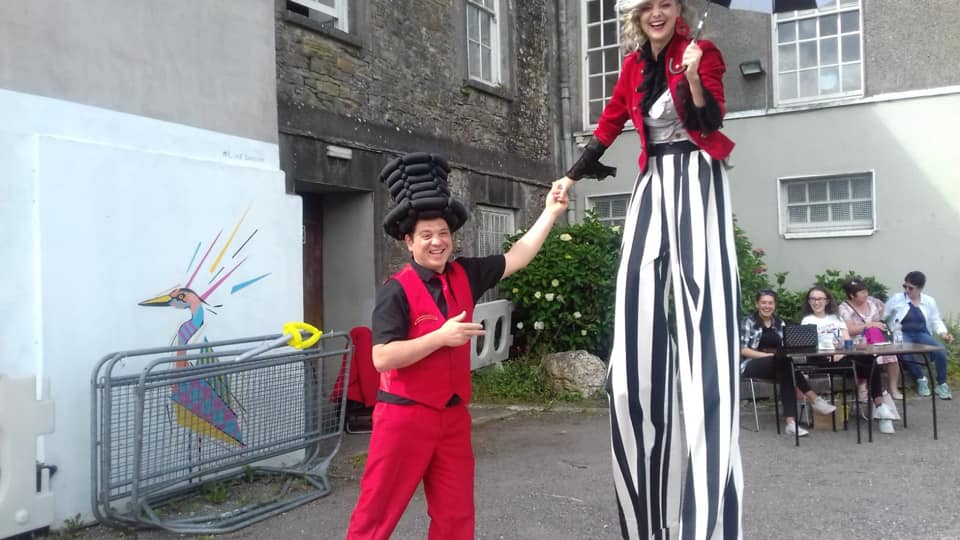 Bandon Walled Town Festival takes place in the beautiful West Cork town from 15th to 21st August. Over the few days of the festival you can experience historical talks and guided walks as well as the local family fun day. The focus is on bringing the past to life through play -there is something here for everyone to enjoy.
Dublin Horse Show returns from the 17-21 August 2022 and the Longines FEI Jumping Nations Cup Dublin Horse Show is regarded as one of the best equestrian shows in the world, a celebration of Ireland?s affinity with the horse. But superb horses are just one of the reasons to attend a Show that is also renowned for style, shopping and socialising. It?s also one for families too, with dedicated children?s entertainment and pony rides found around the grounds. If you fancy getting all dressed up Ladies' Day on 18 August never disappoints!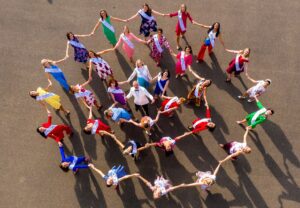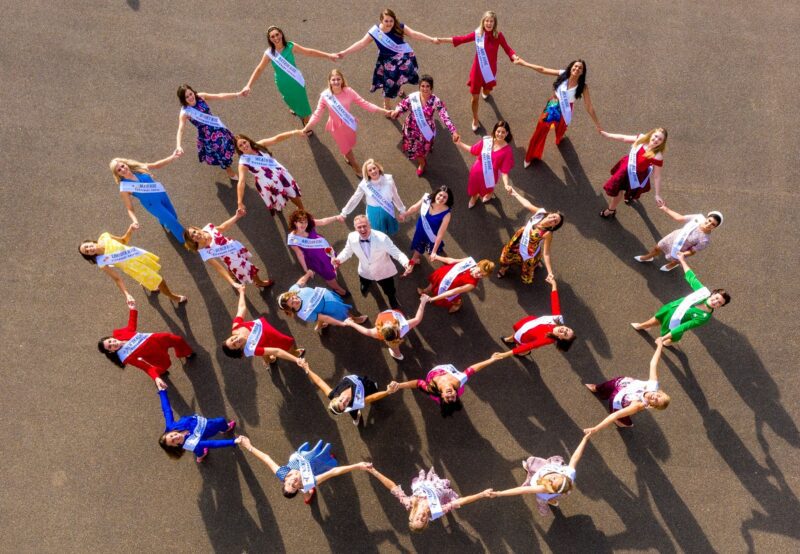 The Rose of Tralee is one of Ireland?s top festivals and returns to Tralee from 19th to 23rd August. . The heart of the festival is the selection of the Rose of Tralee which brings young women of Irish descent from around the world to County Kerry, Ireland for a global celebration of Irish culture. The festival also includes street entertainment, carnival, live concerts, theatre, circus, markets, funfair, fireworks and our internationally renowned Rose Parade.
To finish off the summer holidays and before the children return to school, National Heritage Week takes place from 13th to 21st August. Events range from medieval fairs, night-time bat walks, wildlife walks and lectures, classical music and poetry recitals, traditional music sessions, storytelling, historical re-enactments, and local history walks and talks. The week focuses on getting people involved in the heritage of Ireland and particularly the heritage of the local community, making it accessible to everyone. Many events organised are free of charge and National Heritage sites also offer concession rates during the week itself.
These are just some ideas on what is taking place in August throughout Ireland. It is time to get planning and booking for your next trip away. Camping Ireland has so much information to help you plan your caravan & camping trip away. The new website is very user-friendly and has a number of great features which makes it very easy to navigate. One of the new features is that you can now add filters to your selection. This will allow you to get information on parks that are specific to your needs.
You can now filter for sites as follows:
Camping type ? camping, glamping, mobile home hire, etc.
Holiday type ? beach holiday, countryside, family-friendly, dog friendly, etc.
Facilities ? beach nearby, playground, games room, shop, etc.
County
Region ? Wild Atlantic Way, Ireland?s Ancient East, Ireland?s Hidden Heartlands, Dublin or Northern Ireland
Also, many sites are now offering online booking which will help you secure your pitch at the click of a button.
Whatever you want Camping Ireland has something to suit everyone. Enjoy the independence and flexibility that camping in Ireland can offer in quality approved sites. We look forward to welcoming you to Ireland?s outdoor living.