Hurry, Easter is just around the corner. Get planning your Easter break
We are all looking forward to Easter, a nice long weekend and for the small people even longer holidays from school. Spring has finally sprung. The clocks have gone forward and there are longer days, the weather is improving and there is loads happening around Ireland to keep you busy. Unpack your tent; hook-up your caravan or pack up your motorhome, the caravan & camping season has really began. Many parks have re-opened for the season and look forward to welcoming you to their sites. With over 100 sites to choose from around Ireland you will definitely find one to suit you on Camping Ireland.
Here are some great ideas for things to do and see over the next few weeks and beyond. Don?t forget to pack a few Easter eggs.
Visit some of the great family ctions and visitor centres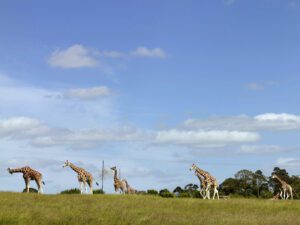 Fota Wildlife Park celebrates 40 years in 2023, and they're marking the occasion with fun events, special workshops and opportunities to get up close with the animalsthrough the Easter break. Stop by to feed the critter of your choice after March 17th or head to a wildlife talk between April 1st and 16th to learn more about your favourite animals. There are also interactive workshops on biodiversity and robotics for kids during the Easter break.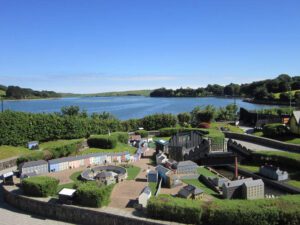 Planning on visiting West Cork? The Easter Bunny will be visiting Clonakilty Model Railway Village over Easter weekend. Ireland?s only Model Village is a fully scaled handmade model of the historic West Cork Railway Line with fully working miniature trains and the towns that the railway served during the 1940s. There is also an onsite play area, remote control boats and cafe.
You will be spoilt for choice with the many top quality caravan & camping sites in Cork. Get booking now for your Easter break.
A trip to the Kingdom of Kerry would be a great place to spend Easter. Book in to one of the top quality caravan/camping sites and take trips to the many great sites and activities.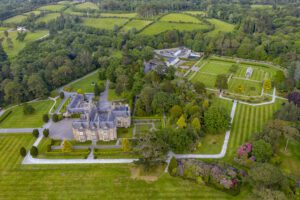 Killarney will be bustling with activities over the Easter break. Enjoy a great family day out at Muckross House, Gardens & Traditional Farms located within the grounds of Killarney National Park. 10,000 hectares of stunning lakes, mountains and woods so plenty of space for everyone. Take a guided tour of the stunning Muckross House and the traditional farms. Traditional buildings and field systems are recreated and domestic farming and craft practices are carried out daily.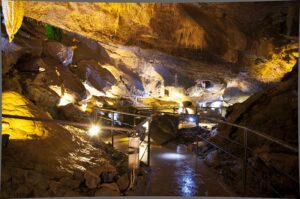 The Easter bunny will also be visiting Crag Caves in Castleisland. Meet the Easter Bunny & Chase from Paw Patrol at Crazy Cave on Easter Sunday April 9th and will have a chocolate Easter treat for each child. Places are limited, prebooking is required. Take a tour of Crag Caves an extensive underground system that is almost four kilometers long and is one of the finest examples of limestone cave formation on the island. Crag Cave is the longest cave in County Kerry, the seventh longest in the Republic of Ireland and the tenth longest cave in Ireland.
The West of Ireland would be an ideal place to pitch up over Easter.
Head to Lough Key Forest and Activity Park in Boyle, County Roscommon and check out its spectacular views, abundant wildlife, historic buildings and evocative islands. Choose from gentle leisurely activities or more energetic pursuits. Discover one of Ireland's most extensive and picturesque forest parks. Enjoy the scenic nature walks, beautiful bog garden, enchanting wishing chair, magical underground tunnels, ice house and epic views from the observation tower. Book a family camping break, or plan a few days with friends and stay at the caravan park.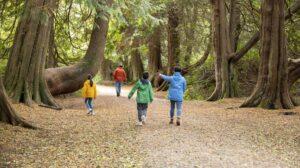 Mayo?s finest annual Easter Treasure Trail usually takes place on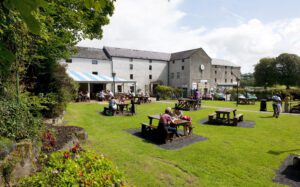 Easter Sunday at Westport House & Gardens. The Trail will have you looking high and low for clues to enter to win some great prizes, while exploring the gorgeous historic grounds of Westport Estate and enjoying the thrills of the Pirate Adventure Park. The first 300 children to complete the Treasure Trail will receive a free chocolate easter egg and enter to win some great prizes, while everyone who completes the hunt will also be entered into a prize draw at 5pm on the day. The Treasure Trail is included in your ticket for the Pirate Adventure Park
Get out and cycle or walk along some of the great routes around the country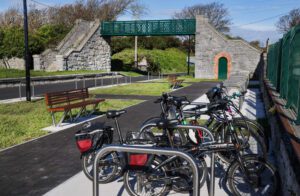 There are many great cycling routes around Ireland. You have the more established routes ? Western Greenway taking in Mayo and Galway and in the south east the Waterford Greenway. You also have cycling paths within our forest parks ? Curraghchase Forest Park in Limerick, Lough Key, Co.Roscommon or Portumna Forest Park in Galway.If you are staying in Leitrim, Roscommon or having a city break in Dublin you will be within easy access of 2 of the Blueways. The Royal Canal Blueway stretches from Dublin to Leitrim with 16km of walking & cycling trails. The Shannon-Erne Blueway is a series of scenic trails between Leitrim and Cavan with paddling, walking and cycling trails. The Shannon Blueway travels between Roscommon and Leitrim and has series of off-road cycling and walking trails and also their own ?floating walkway?. Moving south, the Blueway ? Lough Derg stretches between Clare, Tipperary and Galway. You can do it by canoe, paddle board, under sail, by bicycle or by foot. Sometimes it can be difficult to get children out walking so why not combine it with a trip to the beach. Visiting Sligo, take a trip to Enniscrone beach or Rosses Point and walk these fabulous beaches
Festivals and events
Easter Festival at Fairyhouse Racecourse, Meath April 8th to 10th ? Gold Cup and Family Day on Sunday 9th April. Fairyhouse is home to the famous three-day Easter Festival which is taking place, with the Irish Grand National taking place on Easter Monday. Easter Sunday is Family Day and promises to be a
fantastic day out, and with ample free entertainment laid on for the kids, the parents are sure to be able to relax and enjoy some family time with a great day at the races. Plus, kids go FREE! Easter Sunday also features the Easter Bonnet competition, a fantastic opportunity for the kids to show their creative side by making the most colourful and exciting bonnet hats. Base yourself in one of great sites in Meath, Dublin or Wicklow and take a trip to the races.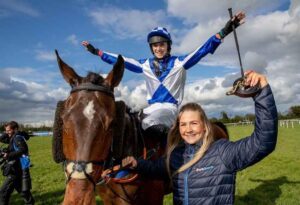 The Clifden Traditional Music Festival 2023 has gone from strength to strength. Beginning on Thursday 13th Aprl with a Youth Session, as Youth is an important element of the festival. Friday starts with Clifden National School Marching Band and continues in the evening with the Official Opening Concert and a lively Pub Session Trail. Saturday brings workshops in a variety of instruments, and lots of events including a busking competition, a 5K Run/Walk, Street entertainment, music on the town square as well as lively afternoon pub sessions. The Saturday night highlight is an open air headline concert on Market Square with the Blackwater Ceili Band from Co. Tyrone. Saturday night sees the pub session trail continue with Sunday bringing the festival to a close with their Traditional Music Mass and Farewell Session. Book into one of the great sites in Clifden or go further into Galway or Mayo and take in the great music over the Easter weekend.
Dungarvan West Waterford Festival of Food takes place from 14 -16. The 14th annual West Waterford Festival of Food will showcase the very best food from the region as visitors enjoy upwards of 70 events including a food stage, pop-up dinners, a full children?s programme, foraging trails, bus tours, cooking demos, top chefs, high-end and casual dining experiences, plus one of Ireland?s largest outdoor markets. The main hub for the 3-day festival is in the harbour town of Dungarvan with events also taking place in Lismore and throughout the West Waterford region, making it a truly local celebration. Visit the Sunny South East and pitch up in Waterford, Wexford or Kilkenny.
Activities on caravan & camping parks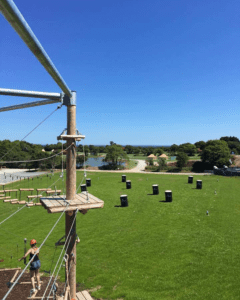 Many of the caravan & camping parks will also be organising their own fun and activities over Easter. Some sites with onsite activities will have Easter Camps and entertainment. The International Outdoor Adventure Centre in Wexford will be running Easter Camps from 3rd to 14th April. The camps are open to people who are camping or caravanning onsite or if you are staying on another caravan site in the area you can also book into to attend. Suitable for young adventurers from 8 years of age.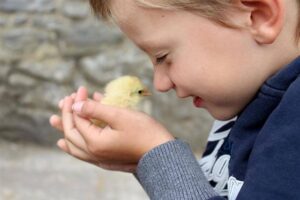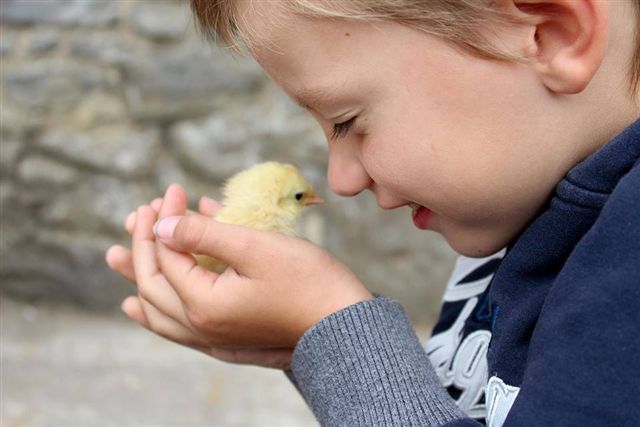 The Nore Valley Park Easter Egg Hunt is one of our longest-running annual events ? and definitely the most popular! Hunt far and wide around the farm for hidden eggs, and claim your sweets and chocolates as a reward! The Easter Egg Hunt will take place for day visitors to the farm between Saturday 1st and Sunday 9th April 2023 from 10am – 4pm. Residents camping on site don't need to pre-book online, simply check-in and pay at reception.
These are just a few ideas to get you thinking about what to do and see over the Easter Holidays. So whether you are planning a few days away over the Easter weekend or a longer break during the holidays there is plenty to see and do as part of your caravan & camping holiday.
It is time to get planning and booking for your next trip away. Camping Ireland has so much information to help you plan your caravan & camping trip away. The new website is very user-friendly and has a number of great features which makes it very easy to navigate. One of the new features is that you can now add filters to your selection. This will allow you to get information on parks that are specific to your needs.
You can now filter for sites as follows:
Camping type ? camping, glamping, mobile home hire, etc.
Holiday type ? beach holiday, countryside, family-friendly, dog friendly, etc.
Facilities ? beach nearby, playground, games room, shop, etc.
County
Region ? Wild Atlantic Way, Ireland?s Ancient East, Ireland?s Hidden Heartlands, Dublin or Northern Ireland
Also, many sites are now offering online booking which will help you secure your pitch at the click of a button.
Whatever you want Camping Ireland has something to suit everyone. Enjoy the independence and flexibility that camping in Ireland can offer in quality approved sites. We look forward to welcoming you to Ireland?s outdoor living.