July is officially the start of the holiday season and there is so much happening around Ireland for the summer. Why not tie in your caravan & camping holiday with some of the great events and festivals taking place in Ireland throughout the month of July. Pitch up your tent, unhook your caravan, park up your motorhome and enjoy the craic. Here are some ideas for all the family to enjoy.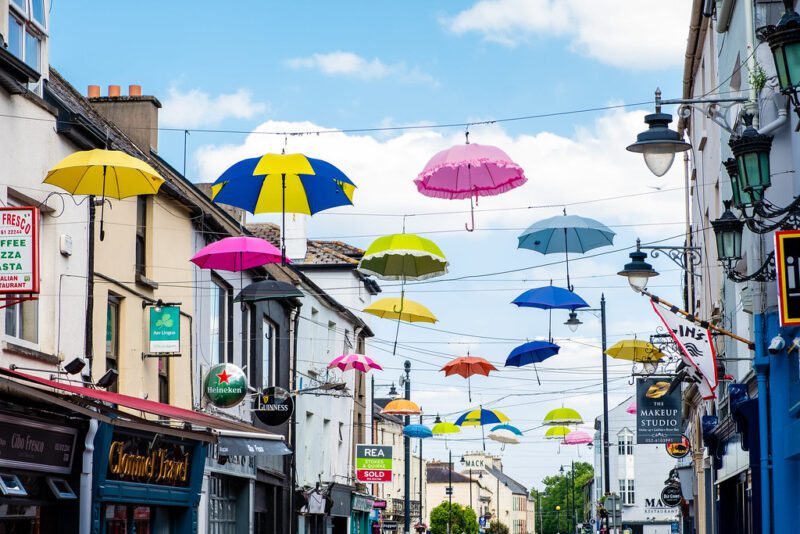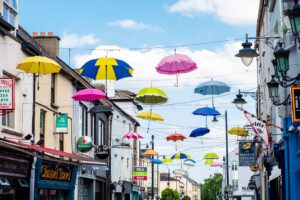 Pitching your tent in Tipperary? A visit to the Clonmel Junction Arts Festival is a must. Billed as Tipperary?s version of the Circus is Coming to Town the festival takes place from 1st to 10th July. The Junction Dome will be used for live performances in theatre, spoken word, film, and more. A visit to Cikada Circus will be a hit for all the family. So if you are staying in any of the caravan & camping sites in Tipperary you will only be a short drive to the buzzing town of Clonmel.
Spending a few days in fabulous Waterford?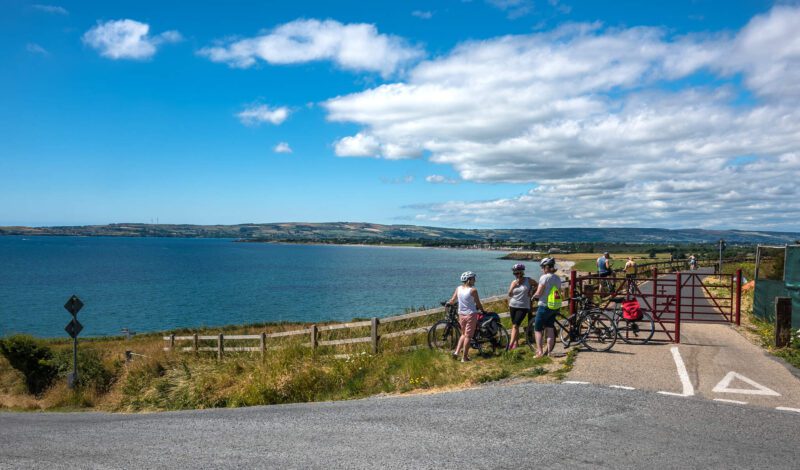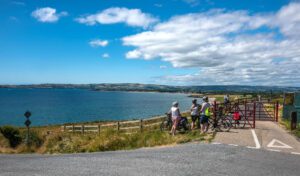 Waterford?s majestic Comeragh Mountains and the surrounding hinterland will come alive again from July 7th to 10th as the action-packed Comeraghs Wild Festival is back. The festival will host storytelling and theatre, open-air dancing, surfing, hiking, yoga in the woods, eco trips and trails with Eanna Ni Lamhna and friends and a live, night-time concert deep in the mountains with legendary singer, Mary Coughlan, and her band over the four day festival for all the family. You can also take in a trip on the Waterford Greenway, one of Ireland?s premier cycling and walking routes and a great place for all the family to get out and enjoy.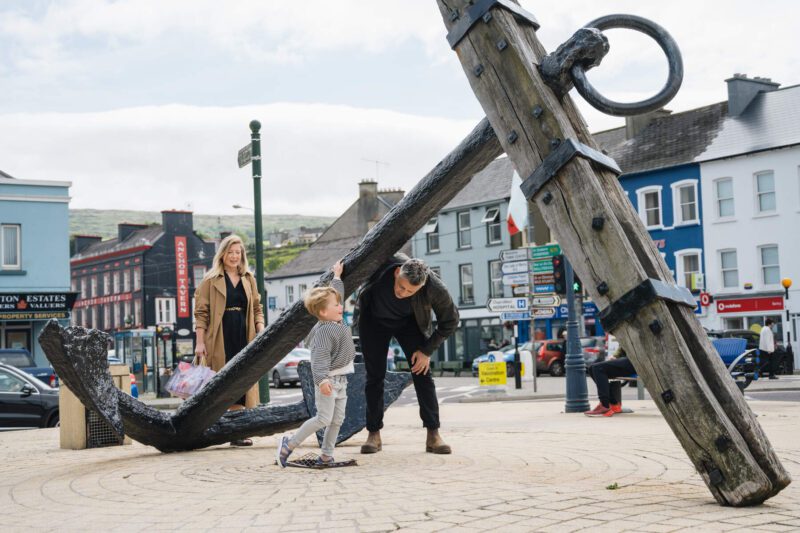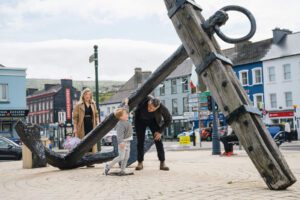 Un-hooking your caravan for a few days in Cork, well a visit to The West Cork Literary Festival is a must. The week-long celebration of writing and reading, with a varied and extensive programme takes place in and around the town of Bantry from 08th to 15th July 2022. A firmly established highlight of the Irish Literary calendar, famous Irish and international writers, as well as established and emerging writers, gather each year. There are master classes, readings, and workshops, as well as interviews with authors, book launches, and a myriad of other events. Many of the events will be free of charge.
You don?t have to have a yacht or be into yacht racing to enjoy Volvo Cork Week. Racing yachts from around the world will descend on Crosshaven for Cork Week from 11th to 15t July. The legendary world-renowned regatta will incorporate four championship events as well as some great off-the-water activities including a Family Fun Day. Recommended viewing points for this spectacular event include Camden and the Church Bay in Crosshaven, the new Haulbowline Island Amenity Park, Ringaskiddy as well as the promenade in Cobh. Highlights for the Family Fun Day on Sunday 10 July include the famous Pipers Fun Fair, boat trips from Hugh Coveney Pier on the Cailin Or, a new costal market in the Marquee at the Yacht Club and a family workshop with Marine Scientist and Volvo Car Ireland Brand Ambassador Finn van der Aar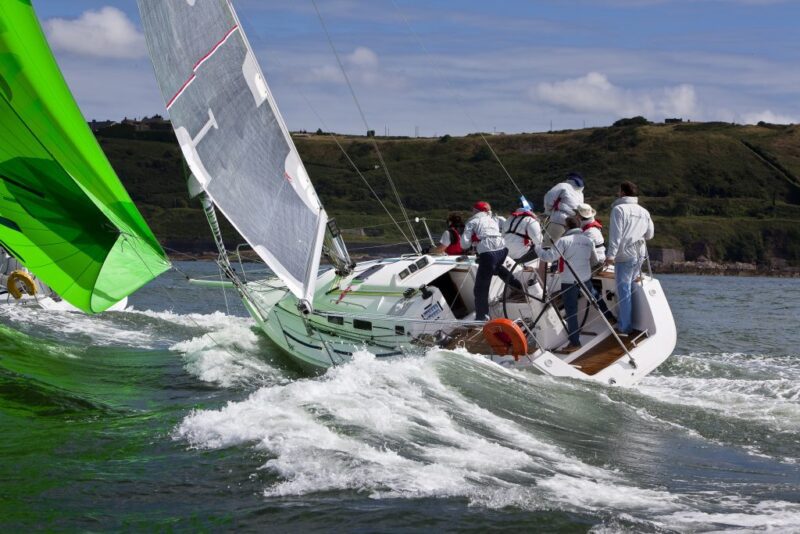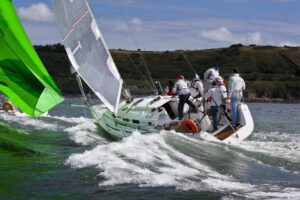 Spending a few days in the Kingdom of Kerry, take a trip to Ballybunion and experience the Ballybunion Arts Festival which takes place from 21st to 24th July. The festival celebrates traditional & indigenous Irish Art and Performance, including music, comedy, workshops, yoga on the beach, poetry competitions in Irish and English. It is a very family-friendly festival.
Spending your holidays in the West of Ireland?
The West and North West of Ireland is a hive of activity this year and it is great to see some of the top festivals returning. The Galway International Arts Festival is one of Europe?s leading arts festivals and takes place over 14 days from 11th to 25th July. The Festival will this year return with a full multidisciplinary line-up, including theatre, opera, visual arts, live music, street and talks. The live music line-up, which includes performances from Pixies, The Flaming Lips, Kaiser Chiefs among others.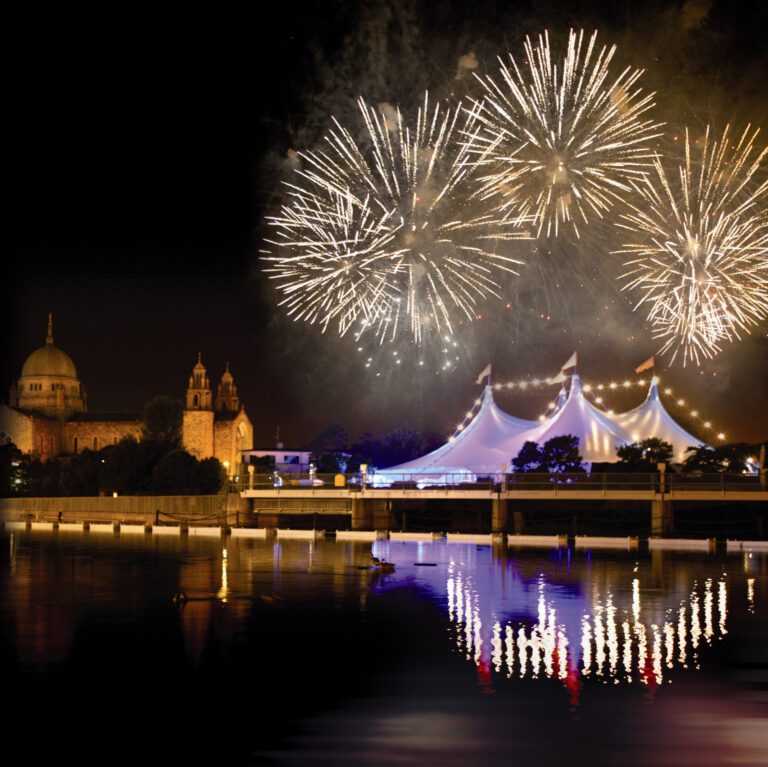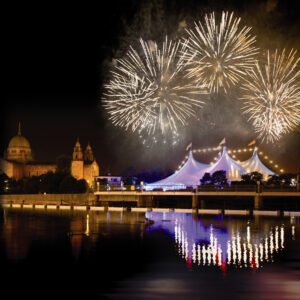 Ballina Salmon Festival is the oldest community festival along the Wild Atlantic Way and celebrates its 58th birthday this year! It promises a programme packed full of fun for families, outdoor enthusiasts and the culturally curious. The festival is returning to its roots with some great river-themed events, as well as hosting firm favourites teddy bears picnic, opening the festival on the 10th July, National Heritage Day on 13th July and Mardi Gras and fireworks extravaganza closes the weeks festival in great style.
Cairde Arts Festival takes place in Sligo from 2nd to 10th July. With music sessions, spoken word events, circus workshops, visual displays, and performance arts, as well as online events, it?ll be a week of wonder.
Donegal has so much happening during July. There are a number of top festivals taking place throughout the month. Ceol na Coille Summer School & Trad Camp in Letterkenny is a summer school of Traditional Music and Trad Camp for Kids. All are welcome – beginner adults and children, the culturally curious and skilled session players. Learn Irish Traditional Music, Song in a county known for its culture, its beauty and friendliness.
The Burtonport Summer Festival from 15th to 23rd July is a weeklong family festival with a packed brochure made up of children's events, sports days, beach days, teddy bears picnic and much more. Also included are heritage events as well as a 5km road race and some cycling events. Enjoy free outdoor music nightly on the festival platform as well as novelty events.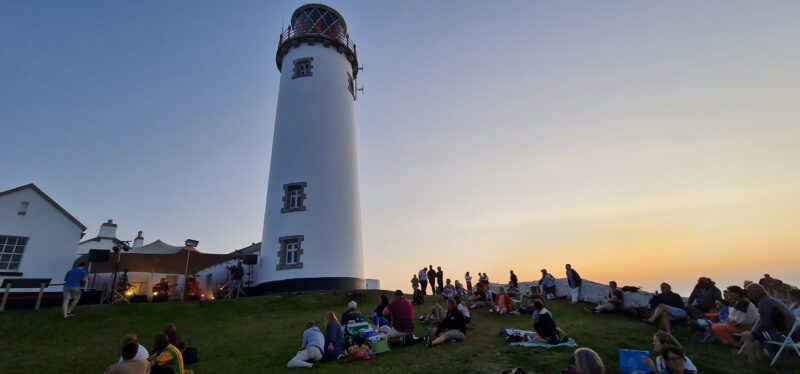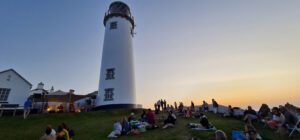 Earagail Arts Festival from 9th to 24th July is a bilingual (Irish and English language), multidisciplinary summer festival. 16 days of music, theatre, visual arts, film, literature, circus and carnival, in venues from purpose built theatres and galleries, to village halls, forests and beaches, creating a unique cultural experience in the most unlikely of magical places, with a diverse programme of events reaching out across the county.
The famous Mary from Dungloe takes place in Dungloe from 23rd July to 1st August. A family orientated festival with a wide variety of cultural, musical, artistic, children's, novelty and sporting events with a focus on showcasing local artists, musicians and indigenous arts. Events include Lá Gaelach – Celebrates Irish heritage and culture. Highlights include fiddle, whistle, flute & sean nós dance workshops, storytelling, traditional music session trail, céilí, & traditional music groups performing throughout the day. Country Sunday – concert featuring well known artists from the country music scene. Carnival Parade – colourful parade with carnival groups, dance troupes, float competition & marching bands.
Taking a holiday in Northern Ireland?
Foyle Maritime Festival takes place in Derry, 20th to 24th July. The event over 5 days offers live performances, ship tours, boat viewings, water activities, LegenDerry food trails, animated zones and many other treats and attractions. The Festival will return to the city in July alongside the return of the Clipper Round the World Yacht Race fleet.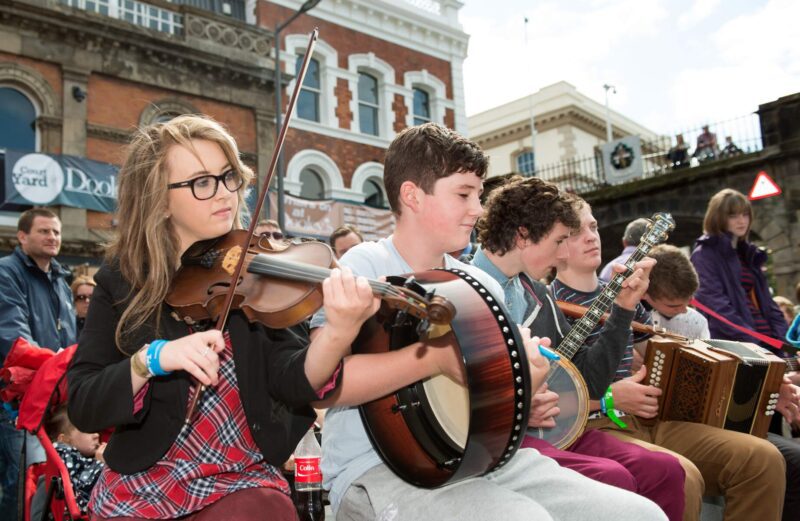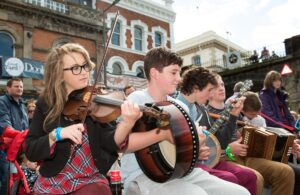 The Ulster Fleadh is a special event that all the family can enjoy with a mixture of free open air street events, pub sessions, concerts, Irish Language events, ceili's and competitions which display the best of Irish Culture. This year the Ulster Fleadh, which is the highlight of the year for Irish music enthusiasts, will take place in the vibrant village Dromore, Co.Tyrone from the 17th ? 24th of July.
Belfast TradFest returns from 23rd to 29th July with a jam-packed week of traditional music, song and dance and some of the best traditional musicians, singers & dancers. Featuring a summer school and a full programme of concerts, workshops, talks, lectures, sessions, céilís & festival club, this week is the only one of its kind in Northern Ireland and brings together both the Irish and the Ulster-Scots musical traditions, in a shared celebration of culture & heritage.
Not to be outdone the Midlands and East coast also have some great festivals during July and plenty of great sites to pitch up for few days.
The Bray Air Display is returning in triumphant fashion on 23rd and 24th July to the County Wicklow seaside town this summer, with some of the biggest names in the aviation world lined up to impress with their aerial acrobatics. This year?s event will see the Bray Air Display team up with the Irish Air Corps who are celebrating 100 years of Irish military aviation. There will also be an opportunity to see the RAF's iconic Lancaster, Spitfire and Hurricane planes during their Battle of Britain Memorial Flight. With a funfair, food and craft village and more also on offer, there'll be plenty to occupy families both in the air and on the ground. The weekend kicks off Saturday, July 23rd with ground entertainment from 12 noon daily followed by the airshow on Sunday, July 24th at 2 pm.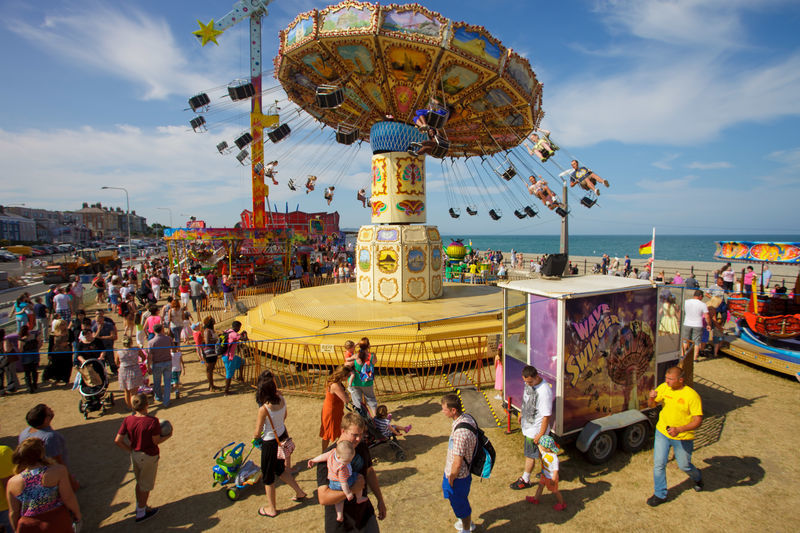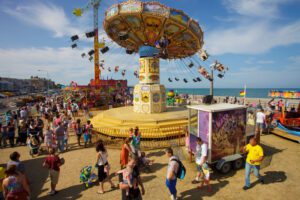 Carlow Garden Festival takes place over 10 days from 22nd July to 1st August. Twenty gardening gurus from the UK and Ireland headline the festival which celebrates its 20th anniversary. Featuring a mix of workshops, garden tours, talks and foodie options in gardens and garden centres on the Carlow Garden Trail it promises to be a great event. This year?s programme includes an appealing line-up of UK and Irish speakers delivering a mix of workshops, garden tours, specialist talks and Q&A sessions combined with a range of great foodie options that include long table suppers, and afternoon tea lunches and evening meals.
These are just some ideas on what is taking place in July throughout Ireland. It is time to get planning and booking for your next trip away. Camping Ireland has so much information to help you plan your caravan & camping trip away. The new website is very user-friendly and has a number of great features which makes it very easy to navigate. One of the new features is that you can now add filters to your selection. This will allow you to get information on parks that are specific to your needs.
You can now filter for sites as follows:
Camping type ? camping, glamping, mobile home hire, etc.
Holiday type ? beach holiday, countryside, family-friendly, dog friendly, etc.
Facilities ? beach nearby, playground, games room, shop, etc.
County
Region ? Wild Atlantic Way, Ireland?s Ancient East, Ireland?s Hidden Heartlands, Dublin or Northern Ireland
Also, many sites are now offering online booking which will help you secure your pitch at the click of a button.
Whatever you want Camping Ireland has something to suit everyone. Enjoy the independence and flexibility that camping in Ireland can offer in quality approved sites. We look forward to welcoming you to Ireland?s outdoor living.