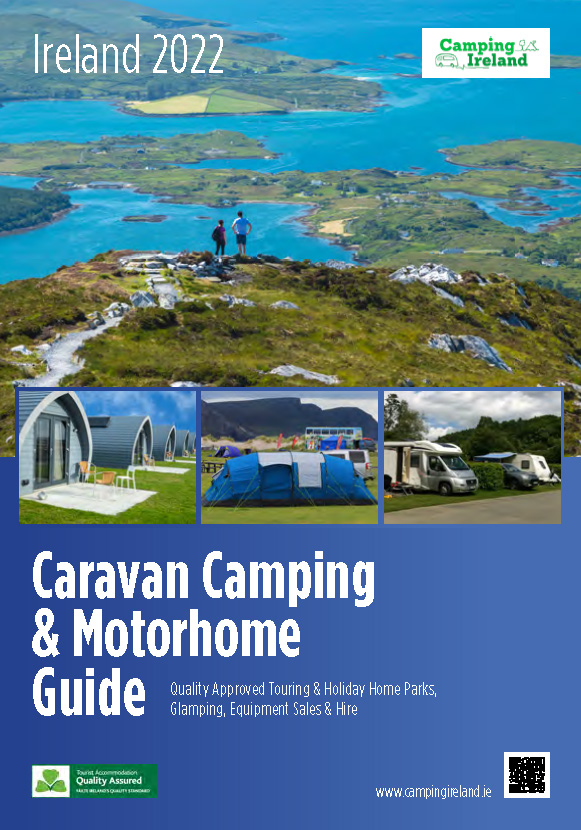 Ireland 2022 Caravan, Camping & Motorhome Guide
The Ireland Caravan, Camping & Motorhome Guide is a full colour guide featuring 100 member parks throughout the Island of Ireland as well as other equipment sales & hire providers. The guide features all the parks that are included on our website.
Confirmation of postage will be sent to you by email once the guide has been posted to you.

To order the 2022 brochure, please click the Buy Now button below. Post & package ?5 per copy
This website uses SSL encryption so your details are transmitted securely via any of our online forms. Payments are processed securely using Stripe to complete purchase.