?By all these lovely tokens, September days are here. With summers best of weather and autumn?s best of cheer.? ? Helen Hunt Jackson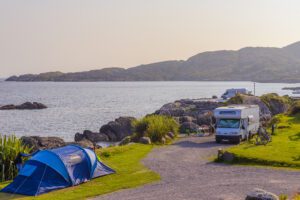 In many ways, September feels like the busiest time of the year – kids go back to school, work piles up after the summer, and days get shorter and colder. However, September this year has come in with a very welcome surprise, long hot days with hours of sunshine and very warm temperatures. While it may be only short lived lets embrace this time and head off for a few days in our campervan or caravan. It is also still pleasant enough to pitch up your tent for a few nights. Check out Camping Ireland for details on sites throughout Ireland open throughout September and offering plenty of availability.
For those that are planning to head away there are a number of great events and festivals taking place throughout September. Here are details of our favourites throughout the country.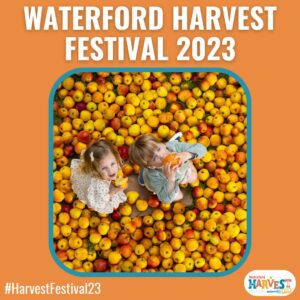 The annual Harvest Festival in Waterford is back from 8th to 10th September with a packed programme of free events and a focus on food sustainability plus a celebration of the Irish Apple to the fore for 2023. ?Food Matters? talks will see the country?s most esteemed food writers, chefs & activists take to the stage each day. The best of Waterford?s food and drink will be centre stage at the giant Harvest Festival Market which will traverse across Waterford?s wonderful squares and interconnecting streets. In the Junior GIYer?s zone families will enjoy the Wooly Farm where children can learn more about our furry and feathered friends; there will be art workshops, Fun Drums & more. There will also be live music stages and World Honey Championships and lots more.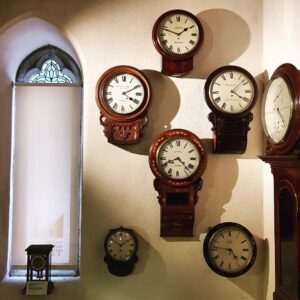 The International Festival of Time Waterford takes place from 22nd to 24th September and will give people a rare opportunity to come face to face with many of the finest independent watch and clockmakers of our time at a ?Meet the Maker? occasion and a chance to view their masterpiece creations in person. This unique event will celebrate the very best of contemporary artisanal horology with the introduction of the exclusive world of hand-crafted mechanical exceptions which will also build on the displays and stories of the Irish Museum of Time
Check out some of the top quality sites in Waterford, Wexford and Kilkenny to pitch up for a few days and take a visit to the Harvest Festival in Waterford.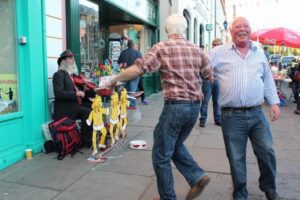 Europe's biggest Matchmaking Festival takes place in Lisdoonvarna throughout the month of September. It is a celebration of love, music and dance for 30 full days. Meet Ireland's last traditional Matchmaker, Willie Daly, dance all day and night at 10 venues in Lisdoonvarna. The festival is over 165 years old. There is music and dancing in every bar until the wee hours of the night and those looking for love can meet Ireland?s only traditional matchmaker Willie Daly in his ?office in the Matchmaker Bar. Legend has it that if you touch his ?lucky book? with both hands, you?ll be married in six months!
Pitch up for a few days in one of the great sites in Clare, Limerick or Galway and take a trip to Lisdoonvarna.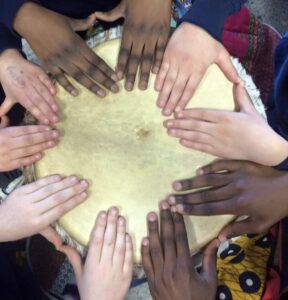 Cashel Arts Festival is a four-day festival set in the town of Cashel in County Tipperary from 14th to 17th September. With street spectacle, visual arts, music, theatre and workshops there is so much for all the family to enjoy. Take your pick from music, dance, visual arts, film, theatre, workshops, family events and literature events. Involving and encouraging visitors and the local community to participate in a wide variety of arts is key to the festival. Whether you want to sit back and be entertained or get ?stuck in? and learn something new, this festival will have something for you.
Take a few days away in one of the many sites in Tipperary and take a trip into Cashel to see the entertainment.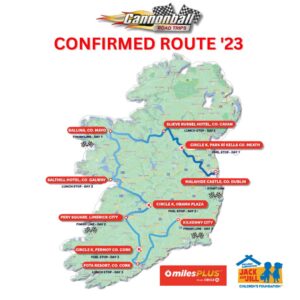 For all your car enthusiasts, particularly the supercars the good news is Cannonball Run hits the roads of Ireland from 15th to 17th September. The official route is Malahide, Cavan, Ballina, Salthill, Limerick City, Fota Island Cork and Kilkenny. This is the largest organized road trip in Europe featuring the finest cards on the planet including Ferrari, Lamborghini, McLaren, Porsche, Aston Martin and Maserati. Cannonball offers spectators a unique opportunity to witness the world's most prestigious and sought-after supercars up close and enjoy the unique festival atmosphere that Cannonball is renowned for. The Brazilian Dancers, giant screens, music and fanfare brings all the fun to the host town
You will find a range of caravan & camping sites through the route where you can pitch up and watch the spectacle pass by.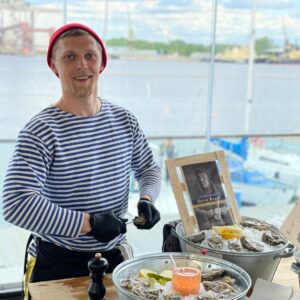 This year?s Galway International Oyster & Seafood Festival runs from Friday 22nd to Sunday 24th September, celebrating a long-standing Irish tradition thousands of years old. Enthusiasts from every corner of the world descend to the city of Galway during the last weekend of September to immerse in an action packed 3-day event, based in the established festival marquee on Nimmo?s Pier. On Saturday the unmissable event, the World Oyster Opening Championship takes place. Oyster openers from all over the world showcase their unique technique, talent, and precision as they battle it out through the intense excitement for the World title.
Stay for a few days in Galway or Mayo and experience the excitement of this international festival.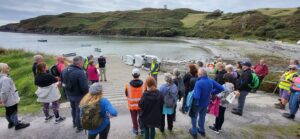 If walking is your thing you can?t miss the Skibbereen & District Chamber of Commerce Walking Festival Weekend, running from Friday 22nd to Sunday 24th September. There will be guided walks through quiet country roads with some off-road sections with something for walkers of all abilities. Meeting point for most walksis Skibbereen Heritage Centre with bus transport provided to andfrom out-of-town walks. There is a charge for some walks and others are free. Pre-booking is essential.
With a host of top quality sites through Cork to pitch up you will be spoilt for choice.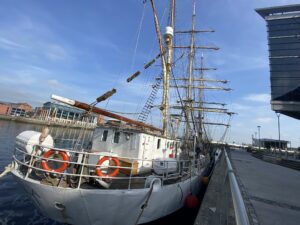 Belfast Maritime Festival takes place on 8th & 9th September Titanic Quarter will come alive with an array of free entertainment for all to enjoy. The area will welcome a flotilla of vessels and ships to Queen?s Quay and Abercorn Basin, where you can hop on board to experience life at sea and meet the crew. Along the Maritime Mile, there will be a host of entertainment from live music to captivating quayside street performers. For the little ones, check out Wee Critters, Mini Explorers and more family fun in Kidszone at Queen?s Quay. Head for Titanic Slipways where a host of fun interactive activities, demonstrations and live shows await curious minds of all ages at the Science Street. The packed programme will explore topics such as navigation at sea, marine biology, ship design, climate change and biodiversity.
Féile le Chéile end of summer programme takes place in Derry from the 21st-24th September and it is a celebration of the traditional music in Derry. There will be many events as part of the celebration, including a concert, workshops and community events. There will be something for everyone, whatever your taste in music! There will be opportunities to experience the crème de la crème of current players (and learn from some of the best too). A star-studded line up of Flook, Lí Ban, and Áirc Damhsa will take centre stage for concerts throughout the festival. An open session will be led by top-class musicians to keep their Cóisir Tí (House Party) pumping throughout Culture Night. Workshops will be available for learners.
Northern Ireland is a great place to spend a few days and with many great caravan & camping sites throughout the region you will have a great selection to chose from.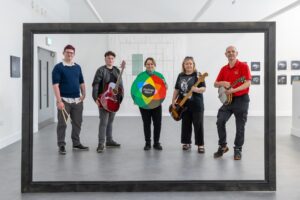 The big event taking place in every corner of Ireland during September Culture Night this year takes place on 22nd September. Every town, village and cross roads will join in the fun and all events of free of charge. Culture Night celebrates culture, creativity. Special and unique events and workshops take place throughout the Island of Ireland. It is impossible to list all the events but you will definitely discover some event taking place wherever you are in Ireland on Culture Night.
These are just a few ideas to get you thinking about spending a few days away in September. There is plenty to see and do as part of your caravan & camping holiday.
It is time to get planning and booking for your next trip away. Camping Ireland has so much information to help you plan your caravan & camping trip away. Our website is very user-friendly and has a number of great features which makes it very easy to navigate. One of the new features is that you can now add filters to your selection. This will allow you to get information on parks that are specific to your needs.
You can now filter for sites as follows:
Camping type ? camping, glamping, mobile home hire, etc.
Holiday type ? beach holiday, countryside, family-friendly, dog friendly, etc.
Facilities ? beach nearby, playground, games room, shop, etc.
County
Region ? Wild Atlantic Way, Ireland?s Ancient East, Ireland?s Hidden Heartlands, Dublin or Northern Ireland
Also, many sites are now offering online booking which will help you secure your pitch at the click of a button.
Whatever you want Camping Ireland has something to suit everyone. Enjoy the independence and flexibility that camping in Ireland can offer in quality approved sites. We look forward to welcoming you to Ireland?s outdoor living.